A Woman's Guide to the Wild
Anticipating my summer camping trip I picked up Ruby McConnell's A Woman's Guide to the Wild to get in the mood and pick up some new tips. It's an inviting little handbook written to empower novice outdoors women in accessing and enjoying the wild world beyond the cityscape.
If you grew up camping and hiking, some of this guide will be common knowledge to you but you might learn some new tricks. To a total novice who has never slept outside in her life, this guide will be an informative doorway to new experiences. To the seasoned trailblazer who can light a fire in the rain and navigate by the stars it might be a nice gift to encourage a curious friend looking to expand her horizons.
This book covers trip locations, packing, setting up camp, building a fire, meal planning and eating, first aid, weather, navigation, and camp/trail etiquette. All the sections have detailed illustrations by Teresa Grasseschi that add educational boosts to the content and keep the reader inspired. Tips and stories from professional wilderness women are sprinkled throughout - I enjoyed learning about their organizations and roles as well as their experiences. Useful web resources are listed in the back to supplement every section topic.
We can all appreciate the section titled "Lady Matters," containing information that seems shockingly absent from the world of wilderness guides.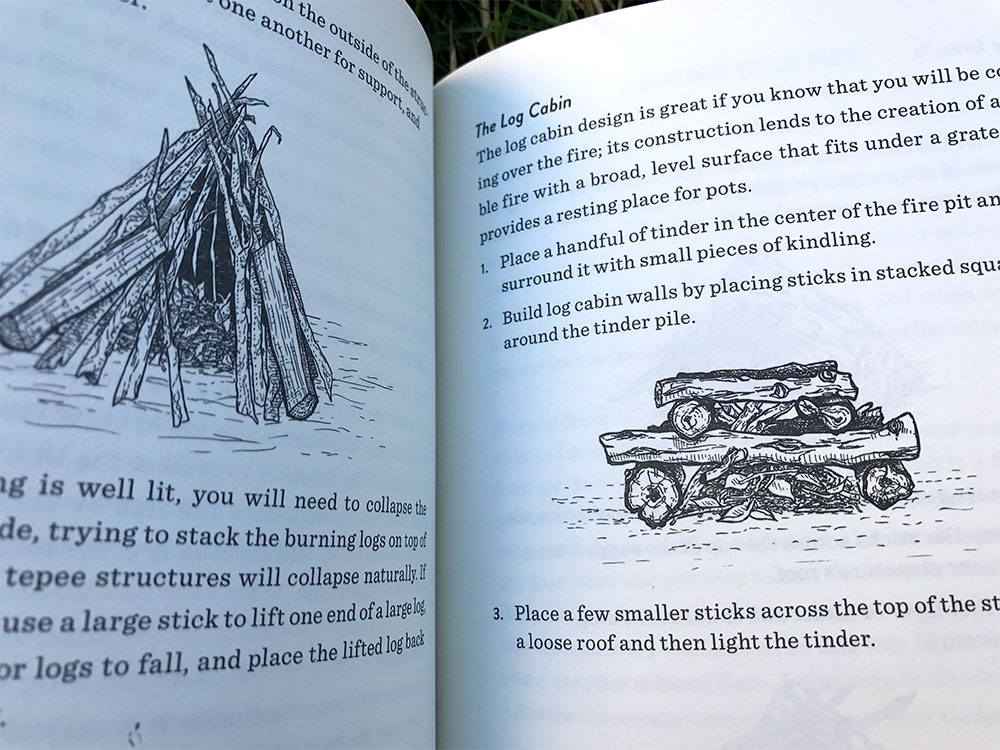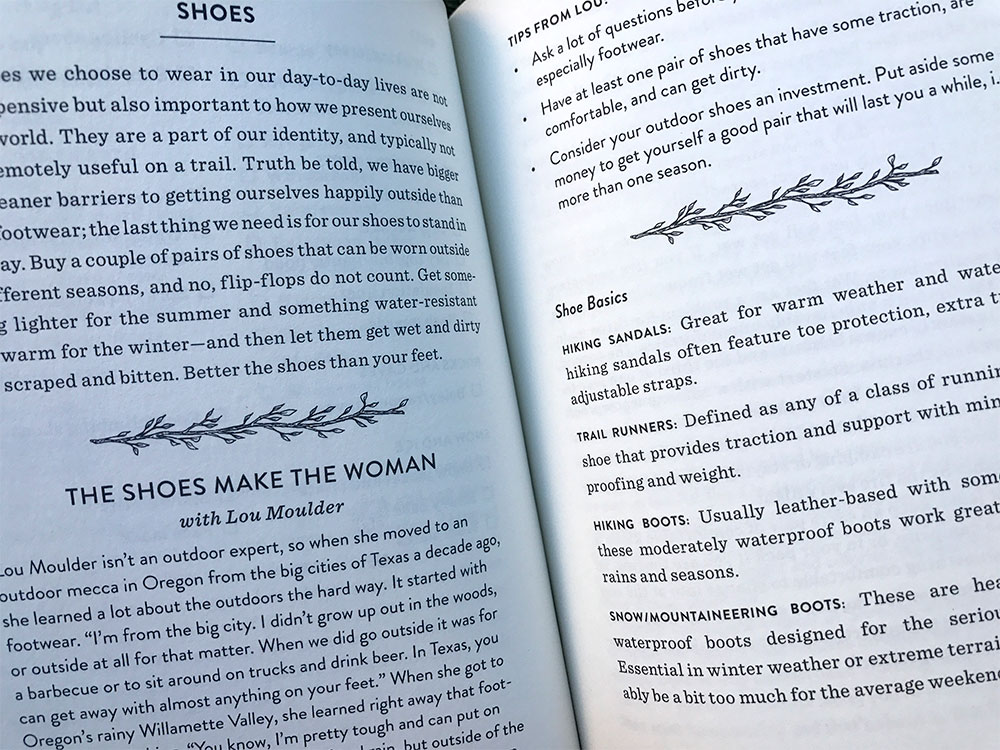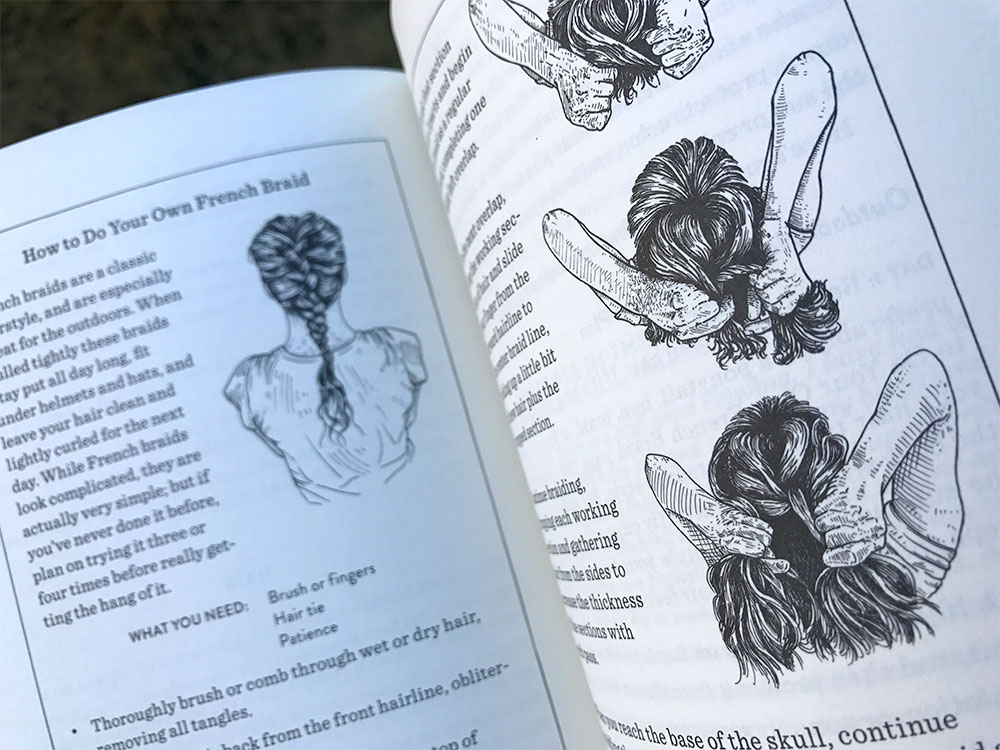 What are "Lady Matters"? How about selecting a proper backpack and how best to stack weight inside for a women's low center of gravity (carried at the hips rather than the back)? Selecting a sports bra that fits properly. How to embrace getting dirty with some tips on simple ways to feel refreshed and clean. Introduction to a menstrual cup, and how to make a DIY menstruation disposal kit to discreetly and hygienically pack out waste. How to pee and have sex in the woods. These practical biological things are going to happen, yet is no one seems to be discussing the topics frankly and maturely in a voice women can relate to.
"While learning to backpack, camp, and hunt are considered important rites of passage for our American boys, American girls are more likely to learn an art or craft, how to cook, or even play a sport before they are taught how to pitch a tent or use a compass," McConnell writes. Direction and orientation have been a constant struggle in my own experience, thusly I often lean on better way-finders. I found the navigation section an approachable starting point for working on this skill set. The importance of being able to read a map instead of relying on digital GPS is stressed, as well as practicing in the familiar terrain of daily life. McConnell explains the basics of tools and techniques for orienting oneself, calculating distance and time, and understanding different types of maps.
All the book's chapters are good starting points for getting out there. This is not a wilderness bible, but a meaningful introduction with the unique slant of a feminine perspective.
Ruby McConnell is a geologist and writer who also has a blog about her adventures that I'll be checking out!