Love In Vain
Love In Vain, Robert Johnson, 1911-1938 is a stunning graphic novel depicting the life of musical legend Robert Johnson. Written by J.M. Dupont and illustrated by Mezzo in stunning black and white, this is a difficult book to put down as every panel swarms with compelling figures and scenery in fluid detail.
Johnson is a mystical enigmatic figure who's history is swirled in myth. In this volume we see the bargain he supposedly made with the devil at a crossroads of Mississippi highways - selling his soul in order to play guitar with supernatural talent. It imagines his early childhood and short adulthood, boozing and performing his way across the American South during the depression era, mainly in bars and the beds of various women, until his death at age 27. This book feels full of power, charged by it's mysterious subject matter and masterful artwork.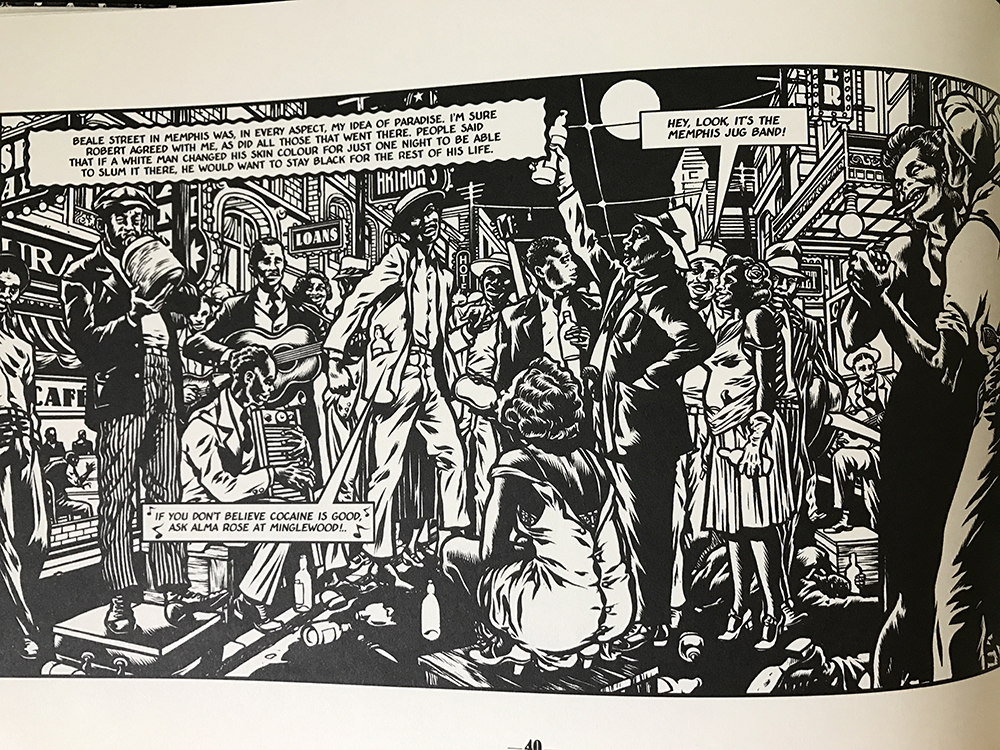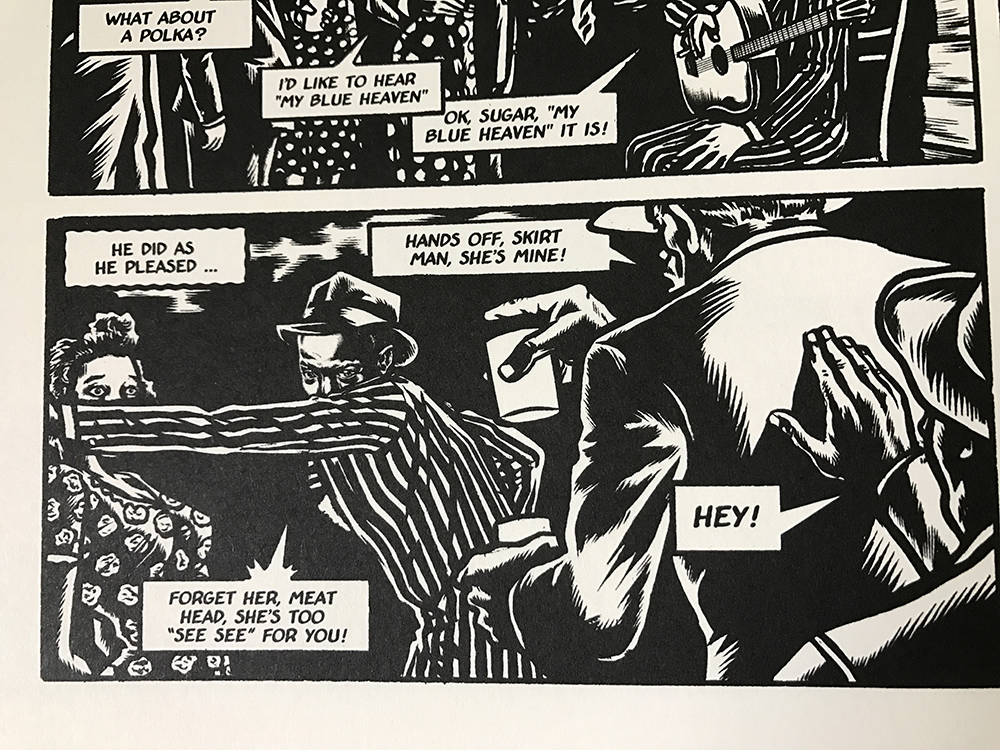 The back of the book also features a songbook section with lyrics of Johnson's more famous songs paired with illustrations rendered in a softer, dreamier style. The hardboard covers and thick paper stock make this a handsome volume. I happened across it looking for a gift for a musician friend I knew was a fan of blues and art, and this was a rare perfect find.