Mandujano/Cell
Mandujano/Cell is a small bookshop and art exhibition space run by the artist couple Hazel Mandujano and Juan Capistran. It is a rare space which reflects the taste and interest of its curators perfectly. Located on the second floor of an office building on La Brea and Regent (close to Inglewood City Hall and Public Library), there is nothing else like it the area.
"We opened last April, having a small bookshop has been a longtime goal of mine," says Hazel. "For Juan adding a small project space was an exciting opportunity. We carry low run, low edition books that we try to get directly from the artists who make them or the small, usually independent publisher. Our inventory is always 90% on display, we carry just one or two of each item, especially books. Some of our books are out of print, almost out of print or from our own collections. The space itself is perfect for me, I love our building and our neighbors. One of my and Juan's favorite places growing up was Scooter Records in Hermosa Beach, it was tiny and if you 'found' it, you felt as though you were part of something. When we found this space, we knew it was right. We're interested in it being a place where as Juan puts it, everyone can just be whatever. Meaning, there is no pretense, all are welcome and all belong here."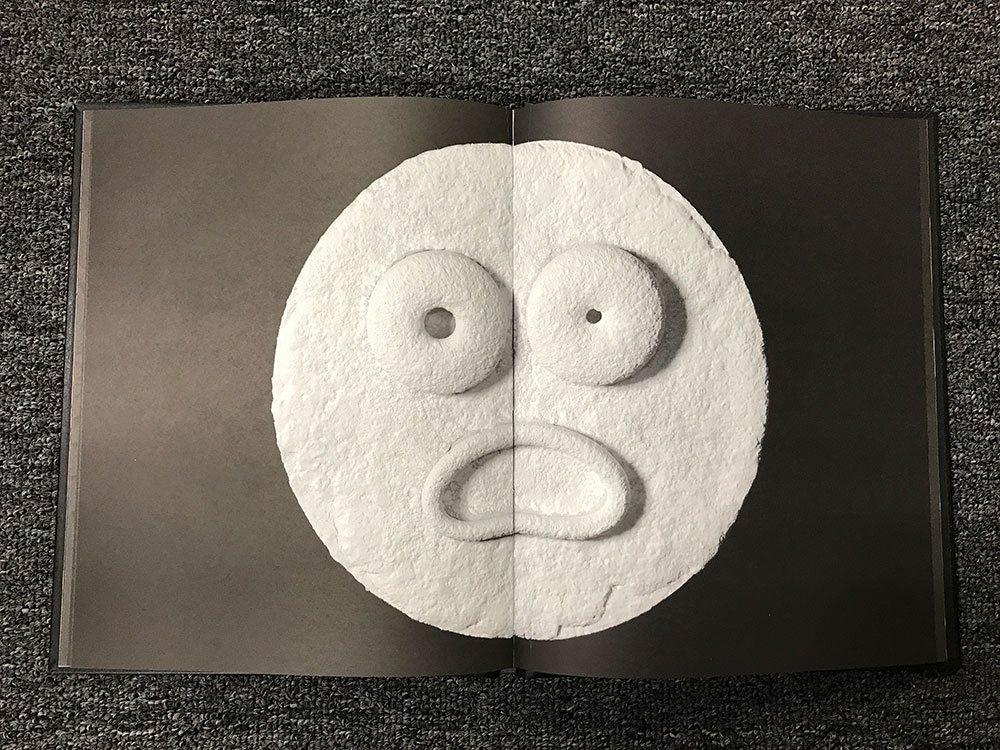 She shared her favorite books in the store with me, "Any Re/Search Publications by V.Vale who has been a hero of mine since I was a teen. He started by making Search and Destroy punk zines and eventually began publishing and writing more books with larger print runs, all from his home. If we are in San Francisco, we go directly to his home to get his books, the transaction is always so special and surreal. In this case, my hero turned out to be better than I imagined." On one visit she noted that he keeps shelves and shelves of composition books, each filled with notes on every visitor that comes by. A Visit With Mike Watts comes with loose photographs tucked in the back.
The office sized gallery space is has floor to ceiling windows overlooking Regent which share the work with anyone passing along the street at night. You can see a history of shows here.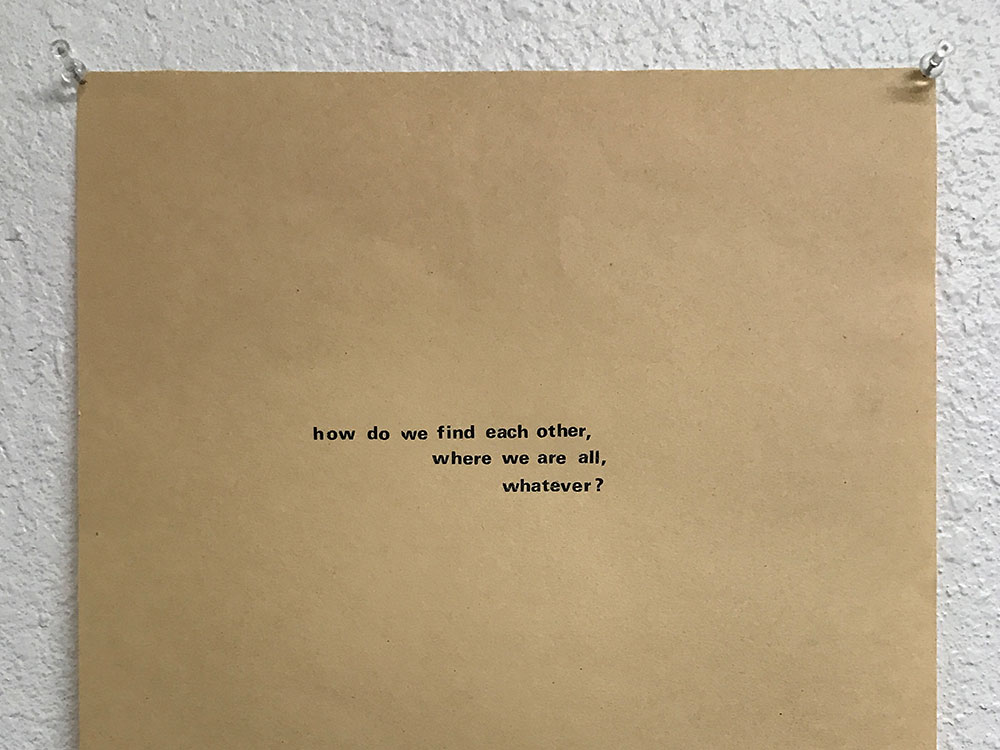 A new development is that Mandojano/Cell has just started publishing. "We have published the first series of readers called: Suggested Readings. We invited artists, designers and curators who we look up to and admire to collect articles, discographies, bibliographies, essays, filmographies, etc that have influenced them. We produced them on a xerox machine and they are bound in 3 ring binders. That gives the reader the chance to interact and edit, in a way making them a co-author. We also wanted to make something that was in the language of learning, that's how we remember our readers in college. "
I became good friends with Hazel when we both worked at the Otis College Library in the early 2000s. We bonded over our love of books and all that they could be. She shared with me her favorite finds in the library stacks, exposing me to art I'd never have seen otherwise. I've kept a collection of her small run book projects over the years. Her work is tender, intimate and rare, but totally approachable and inviting to anyone interested. I was so excited to learn she achieved her dream of the shop filled with her collection of fascinating items. The joy of this place is that the visitor enters a dialog while exploring and becomes more than a visitor - a participant. I hope you get a chance to meet her and experience this special book store! I should also mention they carry some accessories, records, tees and totes, each one with the story of a creative maker behind it.
Hours of operation are:
6:30-9PM on Thursdays and Fridays
12-6 PM on Saturdays
By appointment on Sunday
Hazel Mandujano is an artist and designer who lives and works in Los Angeles. Hazel holds a BFA in Fine Arts and an MFA in Graphic Design from Otis College of Art and Design and is also a lecturer in the foundation program at Otis. Her practice focuses on working collaboratively with artists and cultural institutions, bookbinding and making, weaving and making comics.
Juan Capistran is a Mexican-born artist who grew up in a predominantly African American neighborhood in Los Angeles. In Made in L.A. Juan Capistrán deftly maneuvers between subjects ranging from the civil rights movement to punk music to the art of the 1960s, blending practices, references, and themes into subversive critiques of American culture.