You Belong Here
Washes of soft cloudy grey mingle with faint tints of green and blue with the occasional pop of burnt orange. The prose similarly washes over the reader in soft lulling song, reassuring us of our place in our own lives. Verses alternate between descriptions of animal and human experience. All the creatures are depicted in white - the brightest spot on the page - giving them a commonality: one universal soul.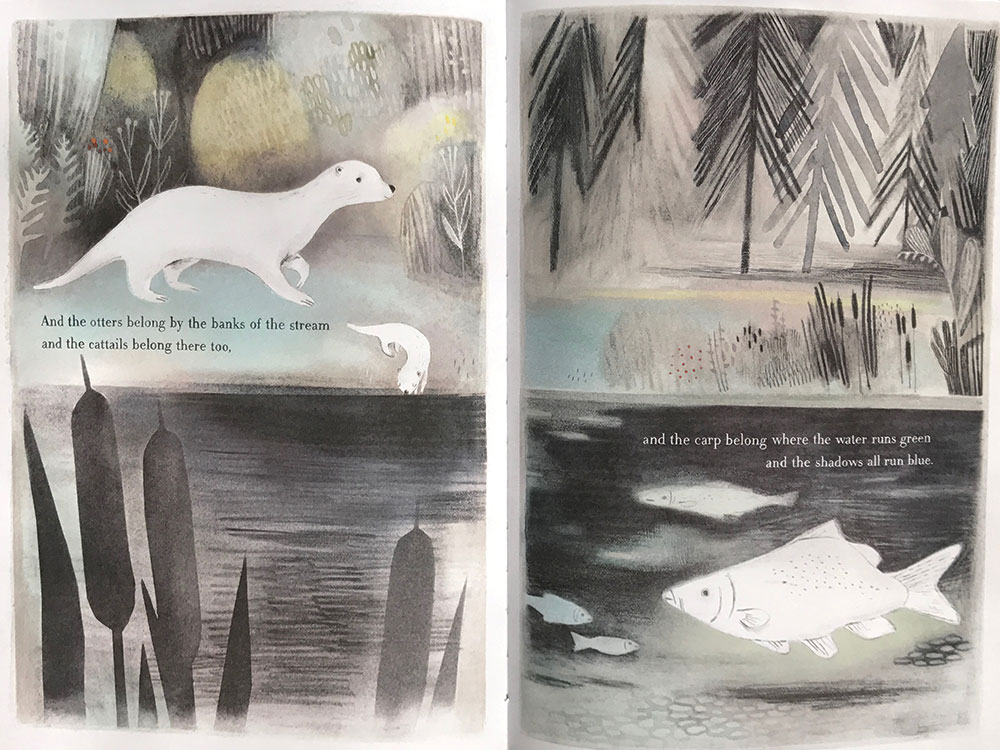 The narrator soothes and comforts, establishing connections and a sense of home in many forms. Places can be familiar or strange, but one being can feel like home to another, regardless of location or circumstance.
The stars belong in the deep night sky
and the moon belongs there too
and the winds belong in each place they blow by
and I belong here with you.
And you are a dream that the world once dreamt
and now you are part of its song.
That's why you are here, in the place where you're meant,
for this is right where you belong.
And no matter what places you travel to,
what wonders you choose to see,
I will always belong right here with you,
and you'll always belong with me.
Whoever we are, wherever we come from, wherever we wash up - we all belong with each other, all part of the human family.
GRADE LEVEL: Pre-school – 2