Du Iz Tak
Du Iz Tak, written and illustrated by Carson Ellis, is told through an invented language that allows the reader to interpret the dialog of wee bugs who encounter a sprout. A turn of each page reveals the same patch of ground evolving as time progresses. Plant life blooms then withers, then spouts again. A world of enchantingly dressed tiny bugs ponders the growing flower, celebrating it's glory then bidding it goodbye. Life is full of mysteries - funny, beautiful and fleeting.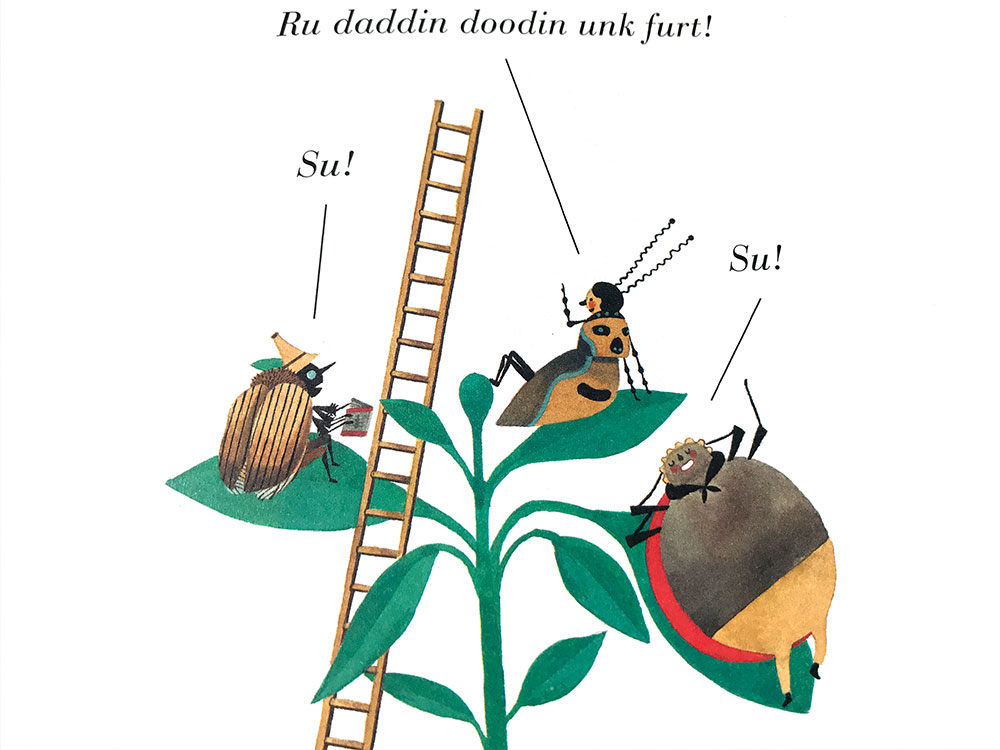 There are endless small details to pick up on with multiple re-readings. A trio of friends builds a charming fort in the flower's leaves. A spider spins his web all over it, and then is snatched a way by a bird. A caterpillar builds a cocoon and emerges. A log home reveals charming home decor!
On Design Sponge Ellis gives an interview where she discusses her work process. She speaks about the tedious part of the book illustration process, where the drudgery of painting the same elements over and over for this particular project made staying inspired difficult. But the results are magical - every time my daughter and I read this book we crack up making our own translations for all the funny little conversations. It also is great inspiration for making an awesome fort! "Ta-Ta, oodas!"
GRADE LEVEL: Preschool – 3