Last Stop On Market Street
Last Stop On Market Street, by Matt de la Peña, takes an everyday commute by bus and turns it into a joyful treat. The ordinary becomes magical when seen through an optimistic point of view. CJ and his nana set out on a wet rainy day and he quickly becomes envious of people who have more - their own cars, iphones, freer schedules. His nana smartly meets each gloomy complaint with a positive perspective that uncovers the spirit behind things.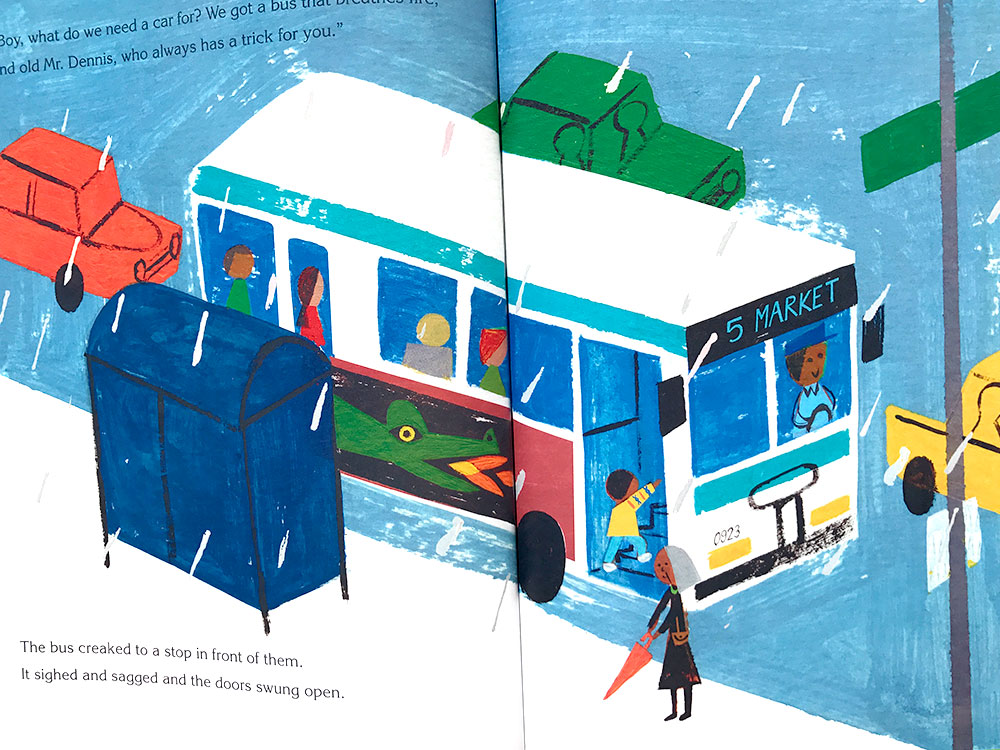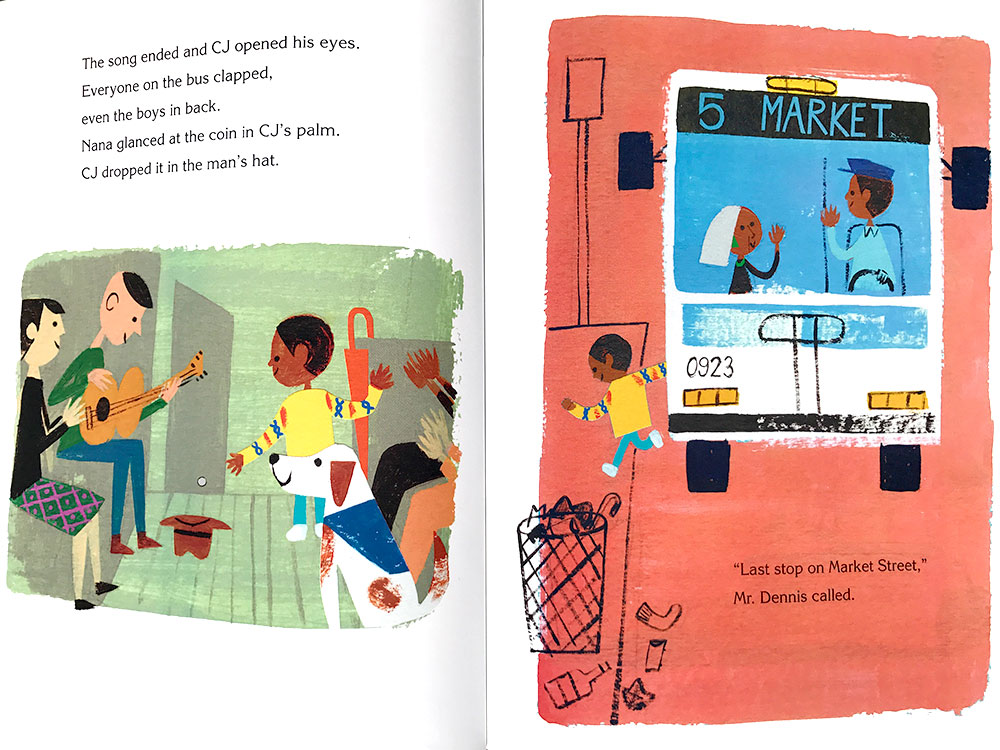 Why wish for a car when you can ride a bus that breaths fire with a driver who does magic tricks? Especially when that bus is full of interesting neighbors: a man with a guitar, a woman with a jar full of butterflies, a blind man who knows how to watch the world with his ears. The man with the guitar plays music so beautiful they are all carried away in a shared moment of transcendence.
Riding the bus opens CJ up to meeting potential friends, chance encounters, adventures waiting to happen. There is community and connection. Off the bus CJ gets a little sad surrounded by the rundown neighborhood of the soup kitchen they've come to volunteer at. He notes boarded up stores and graffiti and asks why it's so dirty in that part of the city. Nana smiles and points to the sky where a rainbow is spreading. "Sometimes when you're surrounded by dirt, CJ, you're a better witness for what's beautiful."
Christian Robinson's illustrations mirror the lessons of the story pulling beauty from seemingly unattractive subjects such as decaying urban neighborhoods, trash cans, tattooed strangers, homeless people. All are rendered friendly and appealing with bright colors and blocky shapes. This is good design, married up with a story that teaches empathy, compassion, and awareness to children with a cast of characters of all ages, colors, abilities and classes. It makes me nostalgic for the Sesame Street of my childhood, filled with these same ideas.